About Us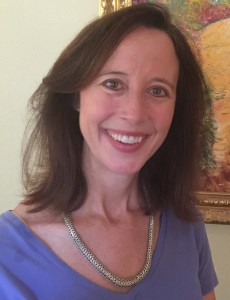 Melinda Down, Ph.D., QEEG-D, BCN
Clinical Director
Restore Behavioral Health's Clinical Director is Dr. Melinda Down, a Licensed Clinical Psychologist, Board Certified Neurofeedback and Board Certified Diplomate in QEEG.  Dr. Down has over 25 years of experience in working with children, adolescents, adults, and the elderly. Dr. Down received her Bachelor's of Science degree in Psychology from Duke University, graduating with the honors of Cum Laude and Phi Beta Kappa in 1987. Dr. Down earned her Doctorate of Philosophy (Ph.D.) in Clinical Psychology from The University of Texas Southwestern Medical Center at Dallas in 1993. Dr. Down is a recognized member of the American Psychological Association Practice Organization (APAPO), Texas Psychological Association, Practice Leadership Circle, and National Association of Professional Women and is listed in the National Register of Health Service Providers. Additionally, she is credentialed as a Fellow with the American Institute of Stress. She has conducted extensive research in the area of Depression and the neurophysiological basis of cognitive behavioral and emotional difficulties. Dr. Down has directed Clinical Programs across the state of Texas for the last twenty-five years.
Dr. Down specializes in a neuropsychological and neurophysiological approach to treating cognitive behavioral and emotional difficulties. Dr. Down's experience includes particular specialization in working with childhood disorders including ADHD, Depression, Anxiety, Trauma, Autistic Spectrum Disorders, Asperger's Disorder, Pervasive Developmental Disorders and Learning Disabilities. She offers a cognitive-behavioral approach to psychotherapy and provides comprehensive Psychological, Neurodevelopmental and Neuropsychological Testing. Dr. Down provides assessments for ADHD, Learning Disabilities, Weight-Loss Surgery Evaluations, Pre-Surgical Pain Evaluations, Neurodegenerative Disorders (Multiple Sclerosis, Alzheimer's Disease; and Parkinson's Disease), Traumatic Brain Injury, Stroke, Depression, Anxiety, PTSD, and Substance Abuse Disorders. Dr. Down also provides individual, marital, and family psychotherapy based on systematic theoretical approaches and works in a solution-focused manner to restore balance and well-being to each individual in the most expedient manner possible.
As a Board Certified Neurofeedback provider, Dr. Down also offers specialization in the area of Behavioral Medicine, addressing the behavioral and neurophysiological components associated with chronic medical conditions. Incorporating the latest advances in the field of neuroscience, Dr. Down believes health and well-being are reliant upon efficient brain function. Patients dealing with Cancer, Chronic Pain, Diabetes, Asthma, Migraines, and Coronary Heart Disease can benefit from her experience in addressing the stress of coping with illness and the factors impacting adaptive Disease Management. Likewise Dr. Down offers psychotherapy to assist with the self-esteem, identity, and socioemotional issues associated with Weight-Loss surgeries as well as recovery from injury, stroke, or heart attack. Dr. Down provides state-of-the-art QEEG Neurophysiological Assessments (Brain Maps) and Neurofeedback Brain Training to help identify and normalize dysregulated areas of brain functioning that contribute to neurocognitive and emotional disorders. Additional brain-based interventions are offered to improve auditory and visual processing, mood regulation, attentional functioning, inhibitory control, temporal processing, the functioning of the vestibular system, and sensorimotor integration. This unique approach on utilizing brain-based interventions to optimize neuronal functioning helps patients to attain more comprehensive and lasting symptom reduction and functional improvements. Dr. Down also works with many executives, athletes, musicians, and military personnel seeking to enhance their peak performance though coaching, stress management, and neurotherapy.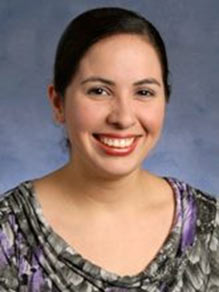 Krystle Rivera, PhD
Clinical Psychologist
Dr. Krystle Rivera is a Summa Cum Laude graduate of the University of the Incarnate Word, with a B.A. in Psychology. She earned an Ed.M. in Adolescent Risk and Prevention from the Harvard Graduate School of Education, and a Ph.D. in Clinical Psychology from Suffolk University in Boston, MA. Her previous experience includes working in alternative middle and high schools, a juvenile court clinic, an inpatient forensic hospital, Bentley University, and at the Gunderson Residence of McLean Hospital. She completed an American Psychological Association accredited pre-doctoral internship at the University of California, Irvine, and a post-doctoral fellowship at the University of California, San Diego. Her therapeutic style blends cognitive behavioral, dialectical behavioral, and acceptance and commitment therapies, in a culturally sensitive, supportive, and empathic relationship.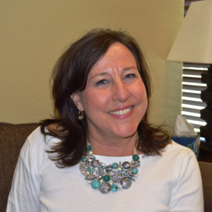 Barbara D. Magallanes, LCSW
Licensed Clinical Social Worker
Barbara is a Licensed Clinical Social Worker licensed in the State of Texas since 1994. She has over 25 years of experience counseling children, adolescents, adults, couples, and families. Barbara has made a career of helping people overcome the obstacles in their lives which prohibit them from realizing their full potential. Utilizing Heart-Centered™ therapies as well as more traditional techniques, she facilitates individuals in a deep exploration of all aspects of self in order that they are able to live fuller, more satisfying lives. She started her career in 1978 as a grassroots organizer for a battered women's shelter and rape crisis center, Women Together/Mujeres Unidas, in the Rio Grande Valley of Texas. She has 30 years of experience in counseling and psychotherapy, including 8 years in Employee Assistance, 8 years in the public school system as a special education counselor, 11 years in community health, 3 years as an outpatient drug and alcoholism counselor, and 10 years in private practice. She is familiar with all aspects of mental health counseling with extensive knowledge in family issues, childhood anxiety disorders, ADHD, addictions, anxiety, stress, and depression.
For the last ten years she has been certified in clinical hypnotherapy through the internationally acclaimed Wellness Institute in Seattle Washington which developed the Heart-Centered Hypnotherapy™ process. Heart-Centered Hypnotherapy™ is a technique which includes elements of traditional hypnosis, Ericksonian techniques, behavior modification (traditional and NLP), developmental psychology, Gestalt techniques, Reichian (mind/body) analysis, and cathartic energy work. She has also obtained certification in the use of the HeartMath™ Bio-feedback technology through the Institute of HeartMath (IHM) which has pioneered the scientific exploration of emotions and how they affect our physiology, with an emphasis on the physiological effects of positive emotions on health.
Barbara is fluently bi-lingual in Spanish and able to offer services to native Spanish speakers.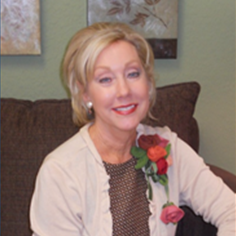 Theresa Orsinger, C.P., M.A., LPA
Licensed Psychological Associate
Theresa Henkel Orsinger is a Licensed Psychological Associate with 20 years of experience in private practice and other clinical settings. She received her Master's degree from Texas A&M University-CC and a BBA from Baylor University and is certified by the Texas Department of Aging and Disability. Areas of specialty include conducting psychological evaluations for the Determination of Mental Retardation and Developmental Disabilities, the Texas Rehabilitation Commission, and Social Security Determination Services for the assessment of levels of disability, intellectual capacity, and current psychological and mental status. Ms. Orsinger offers experience working with children, adolescents and adults and is proficient in Neuropsychological, Psychological and Neurodevelopmental testing. She additionally provides psychotherapeutic interventions for children and adults and brings a warm, professional approach to cognitive-behavioral therapy and family-systems therapy.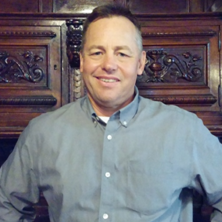 James Roberts, LPC
Licensed Professional Counselor
Jim Roberts is a Licensed Professional Counselor who earned his Bachelor's Degree in Psychology from Stephen F. Austin State University in Nacogdoches, Texas and his Master's Degree in Behavioral Science from Cameron University in Lawton, Oklahoma. Jim is also an EMDR Certified Counselor. Prior to work in private practice, Jim spent many years employed by various hospitals and residential treatment facilities in a wide range of occupational capacities. These included a variety of counseling and supervisory positions ranging from working with incarcerated juveniles to managing an emergency youth shelter. Since then Jim has worked as a Certified Behavior Analyst in Tennessee and counseled in a variety of settings in Texas. He provides wide range of therapeutic services that help individuals, couples, and families achieve their goals through an authentic, caring, and supportive process. Jim's training, experience and interests allow him to focus on working with troubled youth and families on a wide variety of issues, and helping the victims of trauma with post-traumatic stress disorder through Eye Movement Desensitization and Reprocessing (EMDR) and cognitive behavioral therapy. Jim also enjoys using his past experience as an active duty member of the Air Force to help veterans and their families.
Aseel Steward, LPC
Licensed Professional Counselor
Aseel Steward graduated from the University of Southern Mississippi with an undergraduate degree in Psychology. She also received a Master's degree at William Carey University in Counseling Psychology with an emphasis in child/adolescent counseling. In 2010, she received her LPC license and has been treating adults, youth, and families in crisis related to mental illness, behavioral problems, and drug related matters. Aseel has over 13 years of experience working with kids and teenagers in a residential treatment center for Inpatient and Outpatient treatment. She is also experienced in working with abused, neglected and troubled youth in CPS custody and juvenile probation, and working closely with psychiatrists and psychologists to provide additional support. She has experience working with clients with disorders such as; ADHD, Bipolar Disorder, Major Depression, Anxiety Disorder, Post Traumatic Stress Disorder, Schizophrenia, Psychotic Disorders, Conduct Disorder, Self-Harming type issues, and other DSM-V diagnoses. She has worked extensively in a variety of crisis interventions/situations, such as severe aggression, self-harm/suicidal and risky behaviors. Aseel also has experience in providing family therapy to assist with a healthy family dynamic. Aseel is also an LGBT friendly therapist.
Aseel utilizes a variety of therapeutic techniques including, brief solution focus, cognitive behavioral therapy, trauma informed care, eality therapy, and is also trained in crisis intervention. Ms. Steward has dedicated her career to helping others make positive life style changes and helping others learn to cope with mental illness personally, within the family dynamic, past abuse, and many other life challenges.
Aseel is fluent in Arabic, and available to offer services to our Arabic speaking population.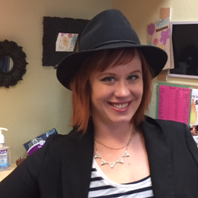 Joanna Baugh, LPA
Licensed Psychological Associate
Joanna Baugh is a Licensed Psychological Associate with experience in psychological, academic, neurodevelopmental, and neuropsychological assessment. She received a Bachelor's degree in Psychology and Anthropology in 2008 as well as a Master's degree in Health Psychology from Texas State University in 2010. Since receiving her Master's degree, Joanna has gained experience with administering assessments to a wide variety of diverse individuals of all ages. She is knowledgeable and experienced in working with children, teenagers, and adults with the following diagnoses, including but not limited to: ADHD, Autism Spectrum Disorder, Depression, Anxiety, Traumatic Brain Injury, Dementia/ Alzheimer's Disease, Learning and Developmental Disorders, and PTSD. Joanna enjoys building a therapeutic relationship with each unique person in order to provide the most accurate diagnostic and assessment results possible, as well as the most beneficial treatment recommendations tailored for their individual needs.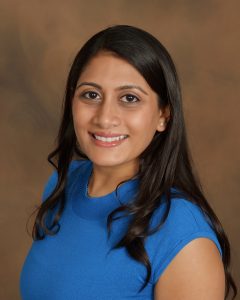 Ami Bhatt, Psy.D.
Licensed Psychologist
Dr. Ami Bhatt is currently a Provisionally Licensed Psychologist within the state of Texas. Dr. Bhatt earned a bachelor's degree in Biology, Chemistry, and Psychology at St. Mary's University in San Antonio, Texas.  She continued her education and obtained her Masters and Doctoral degree in Clinical Psychology from the Texas School of Professional Psychology – Argosy University. She completed an American Psychological Association accredited pre-doctoral internship at the Clinical and Consulting Neuropsychology located in Dallas, TX. Her post-doctoral training was completed at the Dallas Neurorehab Center and the Applied Psychology Group of Texoma. Dr. Bhatt has extensive experience providing psychological, neuropsychological, vocational, and developmental assessments to children, adolescents, and adults as well as with various cultural populations. Her clinical specialties include Traumatic Brain Injuries, Dementia, ADHD, Learning disabilities, Parkinson's, Cerebrovascular diseases, as well as a variety of Emotional, Psychosocial, and Personality disorders. Dr. Bhatt considers providing an empathetic, supportive, and culturally mindful therapeutic relationship as of utmost importance in the therapeutic setting. She also believes building a collaborative environment surrounded by trust can be the stepping stone to approaching and addressing each client's important issues and/or concerns.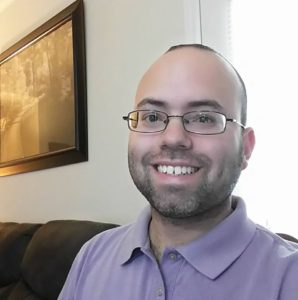 Scott Siller, LPC
Licensed Professional Counselor
Scott Siller is a Licensed Professional Counselor in the state of Texas who earned his B.S. in Psychology from Brigham Young University in Provo, Utah and his M.S in Counseling Psychology from Angelo State University in San Angelo, Texas. Scott has several years of experience working with clients of all ages. During his graduate studies, Scott completed his internship at River Crest Hospital where he conducted psychosocial assessments with clients diagnosed with various Depressive, Anxiety, and Bipolar Disorders.  Additionally, Scott conducted group therapy with individuals experiencing Substance Abuse and Post-Traumatic Stress Disorder.  After completing his graduate training, Scott served as a Mental Health Clinician for BCFS Health and Human Services in San Antonio, Texas where he worked with children, adolescents, and their families in combating the symptoms of trauma, abuse, neglect, and domestic violence exposure.  In addition, Scott has experience working with the LGBT community in individual, couples, and family therapy and welcomes clients from diverse social, cultural and religious backgrounds.  Scott incorporates solution-focused, cognitive-behavioral, and play therapy techniques into his therapeutic interventions to assist clients in strengthening resilience while developing more adaptive coping skills.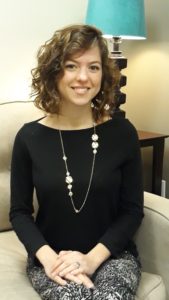 Rachel Hedrick, Psy.D.
Licensed Psychologist
Dr. Rachel Hedrick earned her B.A. in psychology from the University of Texas at San Antonio and went on to earn her M.A. and Psy.D. in clinical psychology at The Chicago School of Professional Psychology where she specialized in working with children and adolescents. Dr. Hedrick completed her pre-doctoral internship at Bridgeview and Challenger Day schools during which time she provided individual, family, and group therapy to middle and high school aged students. Dr. Hedrick completed her post-doctoral training at North Texas State Hospital where she worked with children and adolescent providing psychological testing, group therapy, individual and family therapy. Dr. Hedrick has experience providing comprehensive psychological assessments, individual therapy, and group therapy. She works with children, adolescents, and adults. Dr. Hedrick has a warm, empathetic approach to therapy.  She uses a systems model of therapy and employs a variety of therapeutic techniques to best suit the needs of each individual client.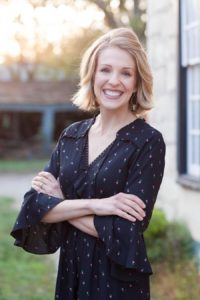 Ashley Waclawiak, LCSW
Licensed Clinical Social Worker
Ashley Waclawiak is a Licensed Clinical Social Worker in the state of Texas and has been working with individuals and families across the life span for over a decade.  She received a Bachelor of Social Work in 2004 and Master of Science in Social Work with a clinical concentration in 2005, both from The University of Texas at Austin.  Ashley obtained her clinical license in 2008 and specializes in maternal and women's mental health and the support of positive childhood development with attention on treating emotional and behavioral difficulties in children and adolescents.  Ashley's experience stems from her practice in a variety of settings as a school based clinician, hospital perinatal and pediatric social worker, out-patient hospice and inpatient psychiatric therapist.  She focuses on improving the capacity for individuals and families to address their own needs by integrating a variety of theoretical viewpoints and applying strengths-based interventions such as cognitive behavioral therapy, psychoeducation, motivational interviewing and mindful self-compassion and child centered play therapy.  As a clinical social worker, Ashley offers a supportive, non-judgmental and culturally sensitive perspective to enhance her client's identified areas of functioning.  Her expertise in women's health issues and helping families with children who have chronic illness and/or disability stems from a unique combination of both personal and professional experience.  Ashley offers particular expertise in the area of play therapy and is currently receiving additional training and supervision to obtain credentialing as a Registered Play Therapist.